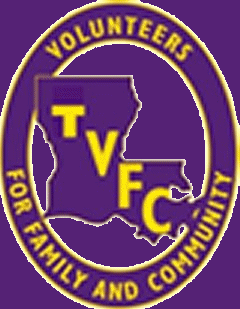 ---






---
2019 Sunshine Ladies Officers

President - Ann Bourliea
Vice President Public Policy - Sheila Gagliano
Vice President Programs - Sheila Gagliano
Secretary - Marie Heck
Treasurer - Gayle Riche
Reporter - Barbara Gagliano
Parliametarian - Joyce Bourliea



---
Members of the TVFC Sunshine Ladies are cautiously starting to resume some limited community activities. In March, before the shutdowns resulting from Covid 19 virsus, we had a baby shower at our monthly meeting to benefit Restoration House. Each member brought in baby items ranging from diapers, baby wipes, lotions, shampo, baby wash, ointment, bed sheetsm receiving blankets, beautiful homemade crocheted blankets, throws, onesies for both boiys and girls, hats, socks, booties, bibs, burp pads. hooded bath towels, and even some baby formula. They also bought and donated a Graco Pack 'n Play portable play yard.

A Restoration House representative was scheduled to speak at our April meeting to accept all the donated items. Unfortunately, that meeting and subsequent meetings in May, June, and July were cancelled due to the stay at home order. We hope to meet again in August but that remains to be seen.

However, there was still all of these wonderful collected donations to be delivered. We contacted Restoration House and received approval to make a delivery. The staff was very excited and appreciative to receive the items. Restoration House offers life-affirming services to women facing an unplanned pregnancy. They receive approximately 80% of their support from the community.






Delivering the donated baby items are Sheila Gagliano, Anita Murray, and President Ann Bourliea. Receiving the donations are Restoration House Director April Bell, and Angel Magee.
---
The Sunshine Ladies held their February meeting at the Twisted Tomato Pizzeria in Hammond. We were pleased to have two new prospective members, Kathy Riche and Sharon Clelland, join us for the meeting and stick around afterwards for a great pizza!

Pictured here (left to right) are Marie Heck, Sheila Gagliano, Joyce Bourliea, Emma McDaniel, Kathy Brandon, Marg Daly, Ann Bourliea, Sharon Clelland, Kathy Riche, Anita Murray, Gayle Riche, and Roseanna Monilario.



---




The TVFC Sunshine Ladies met one February morning at the Tangi Humane Society at 46219 River Road in Hammond to deliver items they collected to be used in caring for the animals being sheltered there. In addition to the cases of canned dog food, bagged dog and cat food, blankets, towels, rugs, toys, treats, beds, and cleaning supplies, they presented the organization with three checks toward the balance on their continuing climbing vet bill.

The Tangi Humane Society is a 501(c)(3)non-profit, all-volunteer humane society that plays an active role in investigating cruelty cases throughout Tangipahoa parish. Their priority is to rescue animals that are victims of cruelty, neglect and abuse and to ultimately find these animals loving fur-ever homes. They are completely funded by private donations. For more information on Tangi Humane you can visit on Facebook where you will find photos of the animals available for adoption and information on upcoming events, or you can visit their website at www.tangihumanesociety.org.
---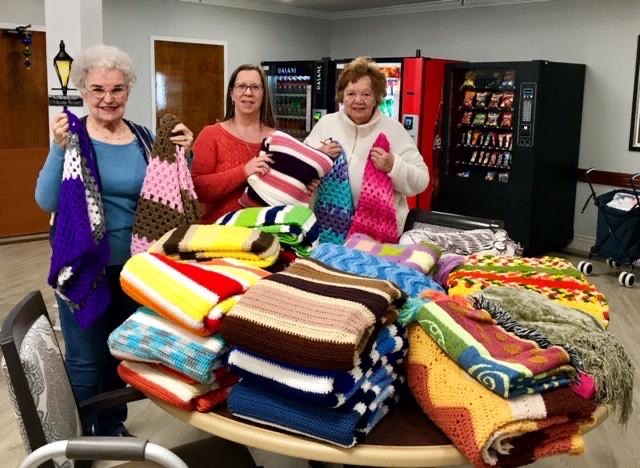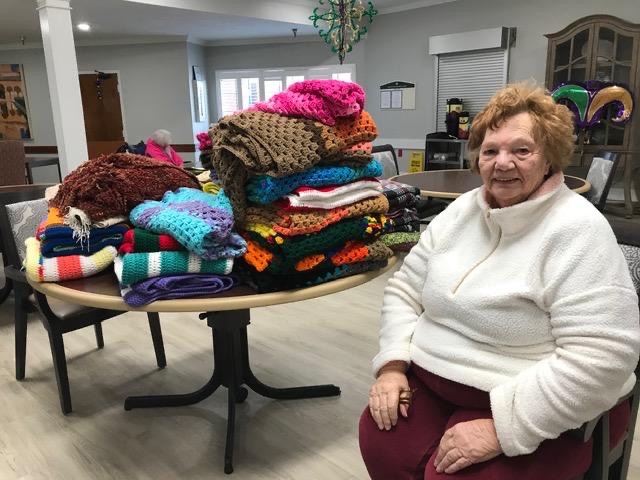 In January, the TVFC Sunshine Ladies were proud to be able to take hand-made blankets, lap
blankets, and throws to the residents of Heritage Manor Nursing Home. We took a total of 91
blankets, so that every resident would have one of their own. That's a lot of hours of work, and a
lot of love for our elderly friends! Pictured are Sheila Gagliano, Ann Bourliea, and Emma Mc Daniel.


---
(left) Helping abused women and their children is Shyneisia Collins, with Southeast Advocates for Family Empowerment, or SAFE, a non-profit organization that assists survivors of domestic violence. Pictured here are Gayle Riche, Ms. Collins, Sunshine Ladies President Ann Bourliea, Sheila Gagliano, and Malinda Sanchez.

(right) Sheila Gagliano shows some of the snacks and prizes for our monthly bingo at Hammond Nursing Home.
---
Literacy Chairman Sheila Gagliano distributing
dictionaries to 3rd graders at Tickfaw Elementary School.
---

Judging the 4H Sewing Contest was President Ann Bourliea



---
(L) Barbara Gagliano and President Ann Bourliea
bringing donations to Serenity House.

(R) Sheila Gagliano and Barbara Gagliano with shoeboxes for Operations Christmas Child.
---
---
Get Involved
You Can Make a Difference!

Your support is vital to our work at TVFC. There are so many ways you can
contribute to our on-going projects, and every little bit that you commit goes
a long way in helping us to help others. Contact us to learn more about how
you can get involved, and have fun with us as we help the people of our parish!.

We are a 501(c3) organization, so your
financial donations are tax deductible!

Whether you help through your donations, volunteering your time,
or spreading our mission through word-of-mouth, thank you so much!
We couldn't accomplish our goals without the help of supporters like you.